FISH TANKS & BIOFILTERS ARE NOW AVAILABLE

ABOUT THE FISH TANKS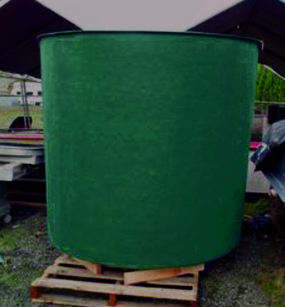 All fiberglass fish tanks have 3/8" thick walls, are 5'-7" in diameter and come with curved bottoms with a 3" center drain for eliminating sludge from fish excrement and plant debris, which allows the water in the tank to remain relatively clear. In addition, all tanks have a flange along the perimeter of the rim which is designed so that 1" x 6" cedar boards can be attached vertically to the outside of the fiberglass tank, using construction glue, to give the tank a giant hot tub look if desired.

The photo is of the 1000-gallon prototype fish tank. This tank is available as a special order for $2100.

---
FISH TANK SIZES AND PRICES

350 gallons; 2' high; $775
500 gallons; 3' high; $875
700 gallons; 4' high; $975
850 gallons; 5' high; $1075
Prices do not include shipping.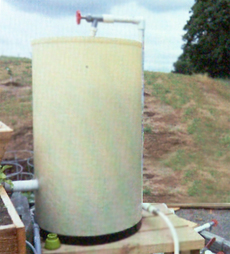 BIOFILTER: The 52-gallon water filter comes with a perforated inset that is designed to hold oyster shells for helping maintain a suitable pH balance. The Biofilter comes with an adapter for connecting to a pipe which will return the filtered water to the fish tank. The bottom of the Biofilter is fitted with a center drain that allows the sludge from the filtered water to drain into a compost bin, which should be placed directly below.


---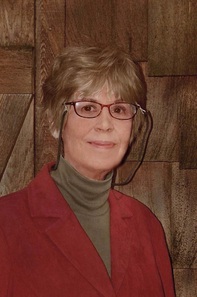 A LITTLE ABOUT ME

My objective in designing and developing the Biodome Garden is an effort to help others enjoy a healthful, environmentally-friendly way of life. I became involved in creating an effective passive solar greenhouse system in 1980, while pursuing an interest in growing vegetables year-around that would use a minimum of water. Subsequently, I developed my Biodome Garden, which includes an 850-gallon aquaculture system for heat absorption, radiation and humidification. Because it has been so successful, friends encouraged me to write a book so others could build their own unit. I'm not a scientist, and I make no claims beyond what worked for me. I also wrote the book for the layman and tried to make it as user friendly as possible, using many photos and diagrams to illustrate the step-by-step procedure for building a Biodome Garden. In addition, I live in the log house in the picture below, and it sits in the middle of thirty acres of evergreen forests in the foothills of Oregon's Coast range. My only source of water is rain water, which is collected off the roof and flows into an 8000-gallon underground cistern.
---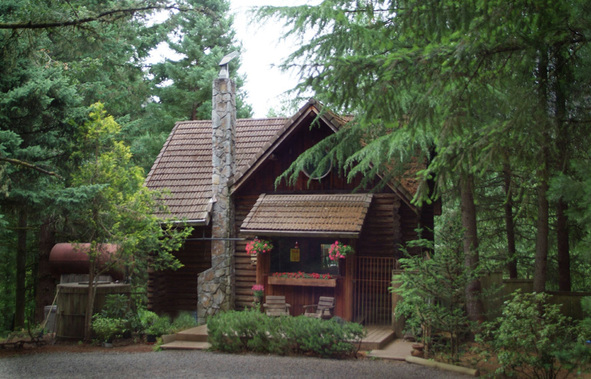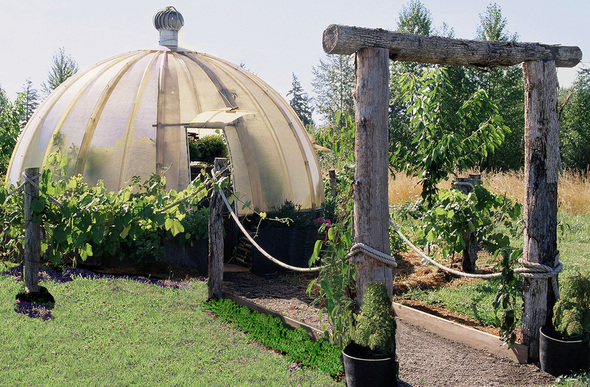 To order a fish tank or biofilter please use the contact form below
and you will be put in contact with the manufacturer of the items.